A POWERHOUSE OF INNOVATION
Ever since the original founders decided to start off as air compressor manufacturers in 1971, the company has grown from a modest business to a multi-disciplinary engineering firm over the last five decades.
We now specialize in the medical sector, providing end-to-end solutions for Medical Gas Pipeline System (MGPS) plant room with unique products such as integrex – Modular Medical Air System (our much-acclaimed brainchild, patent pending), Medical Oxygen Generators, Rotary Vane Medical Vacuum Generators and Anesthetic Gas Scavenging Systems (AGSS).
What sets us apart our exclusive focus on the medical sector and in-depth understanding of medical applications.
WHAT OUR CLIENTS SAY ABOUT US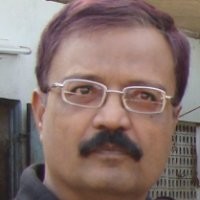 We had undertaken, bed capacity expansion in our Hospital, by building a new wing in 2017. As usual, the vendors were trying to push various new systems, claiming innovation and technical advancement. Our Medical Gases pipeline vendor, submitted quotation for Compressed Air Plant. The quote was quite high and Rajkot, where our Hospital is located, being a Light Engineering Hub, made us reject it out rightly. The manufacturer, through his dealer, requested a personal meeting, which was also denied. But, the person was not one to take it so easily and started calling directly with a request to at least hear him out. The voice was young and sounded very determined and focused, finally we agreed to meet him. In the Hospital, my role was limited to Finance and Management. Personally, I have no technical background being purely from Commerce stream. Finally, we decided to meet the person who was so much fired up for what he was doing and the passion burned in his eyes while he talked about the system. This was our first meeting with Siddharth Rajvanshi. He was restless and was very eager with a bit of apprehension as to what would be the outcome of the meeting. Earlier, I was in General Insurance Industry and knew the basics of Compressors, Siddharth explained his concept lucidly and we thought of taking the discussion forward. We suggested he arrange a visit from one of us who was from technical background and would be better suited than myself. He readily agreed and scheduled the visit to his factory. The modular compressor concept was very interesting and post due diligence, the Board decided to issue the Purchase Order. The system performed as was promised and as it was the second installation only, we did face initial teething problems, but, Siddharth did stand and deliver on the promises. Post this, we embarked on another project, putting up a new hospital. By now, we Siddharth had total confidence of the Board and the next purchase order was issued without considering any other alternate. We wish Siddharth and Technik Spirits all the very best.
Executive Director, Gokulam Lifescience Private Limited Rajkot
HAVE A QUESTION?
WE ARE HERE TO HELP!
Reach out to us to know what solution fits your needs the best. We are available 24×7 for support.